EDON HALL
DUTY MANAGER
How long have you worked at IMAX and what's inspired you to stay?
2020 marks my 10 year IMAX-aversary. IMAX is a great environment to work in, plus who doesn't love free movies?
What was your favourite premiere?
Probably Star Wars: The Force Awakens. All of our staff wore costumes for the whole opening week. Sometimes we were working through the night, but the energy from the crowd was really contagious. It was an exciting time.
What is your proudest achievement at IMAX?
A few years back, we wallpapered my boss Jeremy's office while he was on holiday. It was around the time of Alice Through the Looking Glass, and he came back to 200 manically-grinning Johnny Depps completely covering every surface of his office. Terrifying, but absolutely worth it.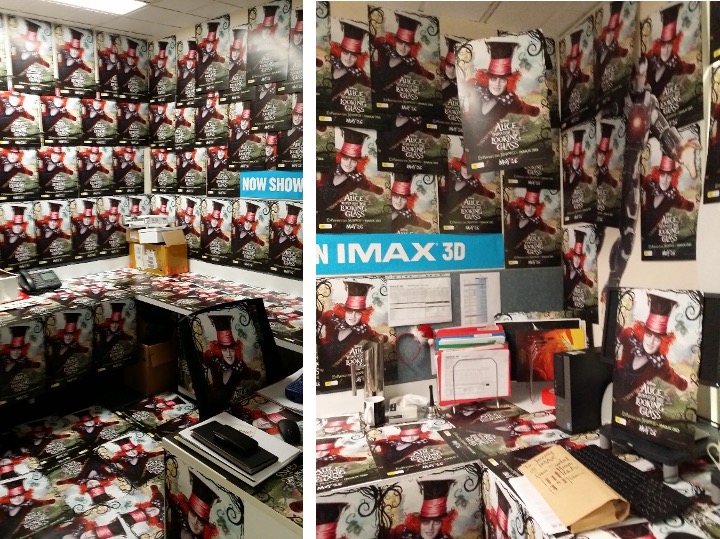 What's an easy cosplay character to pull together when you don't have a lot of time?
Pick a character you like and start from there. You'd be surprised what you can find around the house to make it work. Never worry that it's not good enough, most people just want to bond over their shared love of characters.
What are the biggest changes to the business since you started at IMAX?
When I started, we showed mainly documentaries. I remember going three months or more between feature films as not many were converted to 1570. Now that we have the two projectors – the 4K Laser and the 1570 – there are a LOT more releases.
As a big fan of video games, what are the best and worst video game movie adaptations?
They're all pretty terrible. It's like any other adaptation – nothing will match your imagination. In a role-playing game it feels like your choices create the world around you, and it's hard for a film to recreate that sense of immersion. Detective Pikachu was pretty cute though.