REWIND: STAR WARS EP. IV, V & VI TRILOGY PRESENTATION
FINAL SCREENING: Tuesday February 23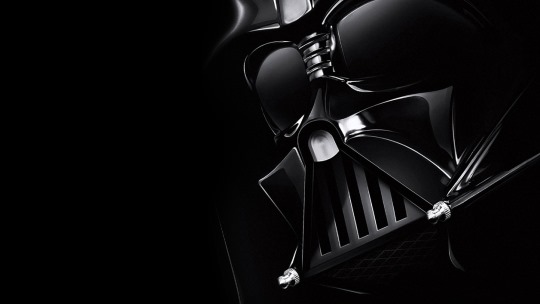 Runtime: 375 minutes + intermissions
FINAL SCREENING: Tuesday February 23
STAR WARS: A NEW HOPE (1977), THE EMPIRE STRIKES BACK (1980) & RETURN OF THE JEDI (1983) will all be presented in non-IMAX 2K Digital*
EXPERIENCE THE ULTIMATE REWIND TRILOGY FOR THE FIRST TIME ON THE WORLD'S LARGEST SCREEN!
Our most requested 'Rewind' films ever are finally destined for our big screen! We're super excited to be presenting these sensational classics in 2K Digital (non-IMAX)* back to back in the ultimate movie marathon.
Saturday FEB 20 @ 3:30pm:

SOLD OUT

Sunday FEB 21 @ 1:00pm:

SOLD OUT

Tuesday FEB 23 @ 3:30pm

TICKETS ON SALE!

Sat & Tue 3:30pm / Sun 1:00pm - A NEW HOPE
Sat & Tue 6:15pm / Sun 3:45pm - EMPIRE STRIKES BACK
Sat & Tue 9:00pm / Sun 6:30pm - RETURN OF THE JEDI
Version: 1997 Special Edition re-issues (please note: this is how Lucasfilm refers to these versions; however it has confirmed that they include all changes made to the titles from 1997 to 2011)
*Please note: These films have not been remastered into the IMAX format.
WHAT YOU NEED TO KNOW:
All tickets to the trilogy are $50 (Big League Members $45); +$20 for Premium, no further discounts apply
Unfortunately we cannot accept any free or discounted tickets to this special event screening
There will be a 25-30min break between each movie to stretch your legs, use the loos and grab some more sustenance
Burgers and loaded fries will be available to purchase from Prequel Bar from 2.45pm before the Saturday February 20 session and from 12:15pm before the Sunday 21st session. Items are limited so please make sure you arrive with enough time to place your order. Full menu and pricing here.
Admission to individual films can't be purchased for these sessions, limited solo session options will be available soon.
Discounted car parking will be available for the trilogy. Entrance from either Rathdowne St or Nicholson St Carlton
Tickets are non-refundable and cannot be exchanged for another session