REWIND: STAR WARS - THE EMPIRE STRIKES BACK (1980)
FINAL SCREENING: Saturday February 20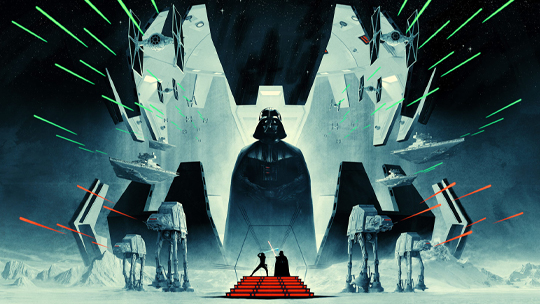 FINAL SCREENING: Saturday February 20
STAR WARS - THE EMPIRE STRIKES BACK (1980) will be presented in non-IMAX 2K Digital*
CELEBRATE THE 40th ANNIVERSARY OF THIS CLASSIC ON THE WORLD'S LARGEST SCREEN!
One of our all-time top requested 'Rewind' titles, so don't miss this special engagement!
Luke Skywalker, Han Solo, Princess Leia and Chewbacca face attack by the Imperial forces and its AT-AT walkers on the ice planet Hoth. While Han and Leia escape in the Millennium Falcon, Luke travels to Dagobah in search of Yoda.
Only with the Jedi master's help will Luke survive when the dark side of the Force beckons him into the ultimate duel with Darth Vader.
*Please note: This film has not been remastered into the IMAX format