Premium Seating
Make the most of your IMAX experience by selecting Premium Seating*, the most luxurious seats in the house.
Sit back, relax, put your feet up and enjoy an immersive cinematic presentation on the world's largest screen in comfort. With reclining backs and footrests, Premium Seating is perfectly positioned in the back row of the theatre.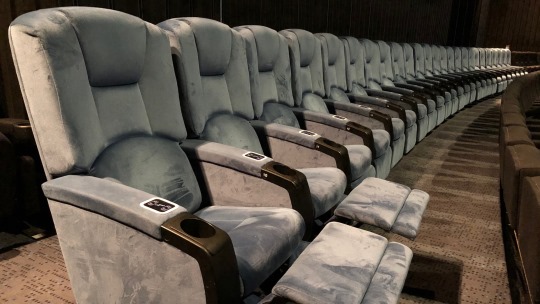 Cost:
+$12 to +$15 for a feature-length film
+$5 for a 45-minute IMAX documentary
*Please note: Premium Seating is not suitable or available for children (15 years or under).