IMAX Corporate Gifting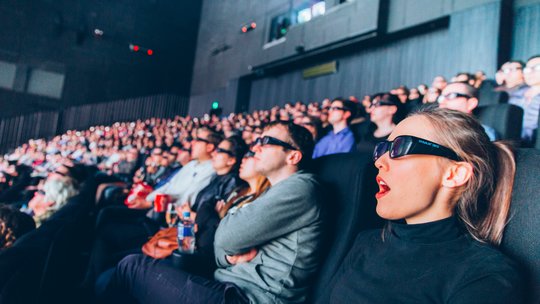 Say thank you to your professional network by treating them to the most immersive cinema experience on the largest screen in the world, with an IMAX Melbourne Gift Card.
With a diverse and exhilarating range of movies on offer, including exclusive IMAX 3D documentaries, Hollywood blockbusters, alternative and event titles and classic 'REWIND' re-releases, IMAX Gift Cards are a unique gift that appeals to everyone.
Your staff and stakeholders will be transported right into the action through the best on-screen cinema presentation on the global market. Our IMAX dual 4K Laser projection system is the most powerful and technologically advanced system available and sits alongside our revered IMAX 1570 Film projector, which offers superior image quality and awe-inspiring scale.
Contact our Corporate Concierge today to discuss custom experiences, packages or IMAX Gift Card offers.
In addition to its corporate gifting program, IMAX also offers exclusive corporate event packages. Find out more.